About Us
About Our Firm
The team at the Office of Debra Schill, CPA has a 20 year track record of making a difference in the lives of their clients. By utilizing an outsourcing model, they bring affordable resources to your company that are normally only available to much larger operations.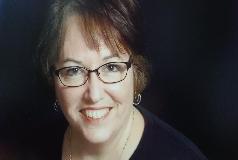 Debra Schill, CPA CACO
As a Certified Public Accountant (CPA) and Certified Ambulance Compliance Officer (CACO), Debra Schill has committed to a career of helping people find more time and money in their ever-changing lives and businesses. Debra specializes in providing sound tax, business and billing strategies to help leaders thrive in a world of compliance with government rules and regulations.

Our Mission
At the Office of: Debra Schill, CPA, we are changing the lives of our clients as we help them gain more control over their scarcest resources of time and money. With the heart of a teacher, combined with our years of knowledge and education, our passion and inspiration is to watch our clients WIN and to share in their journey.
Office of: Debra Schill, CPA

209 S Armstrong St

Crothersville

,

IN

47229

Telephone: (812) 793-2101

Fax: (812) 793-2319

Email: debra@debraschillcpa.com